There was a time when the functionality of spaces was all that people cared about, and hiring interior designers was something only the rich would do. But over the years, design and aesthetics have permeated into our lives so much so that people use interior design to express their personalities and even stimulate their physical and mental wellbeing. 
Today, with over $14 billion interior design industry, which is expected to grow exponentially, we can proudly say that design is no more just an afterthought. It is at the core of architectural development, and aesthetics are as important as the functionality of the living spaces. 
On this World Interiors Day or WID 2021, let's talk more about the influence design has on us.
Design Influences Our Subconscious 
Our surroundings have a huge impact on us. The colors we choose, the positioning of furniture – every design decision we make affects our subconscious. Therefore, creating a positive and uplifting vibe through interior design is very important. If you want your living spaces to exude the feeling of peace and tranquility, make sure your furniture is spaciously and neatly arranged. If you want your space to be cozy and welcoming, add a lot of cushions and warm light. Design is the solution for every mood. 
Moreover, every color evokes a certain feeling. Therefore, equal thought should be put into selecting colors. For example, white relates to a sense of purity and purple connotes luxury. With the right color, you can set just the mood you want. 
Design and Time
During the 70s, interior design was all about bright colors, acrylic décor elements, glass tops, and bold fabric patterns. In the 90s, the use of softer color palettes and sleeker design elements dominated the design industry. It was also the age of marble and granite, the use of which continued in the modern houses in the 2000s.  
In the early 2000s, we saw classic furniture designs make a comeback. All this while, the contemporary aesthetics remained in demand but kept evolving with time. The introduction of large consoles for television sets was also seen in the early 2000s. Moreover, colorful wallpapers started replacing the traditional white walls.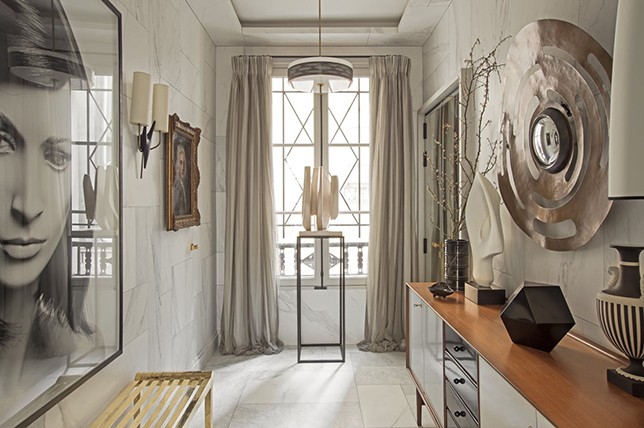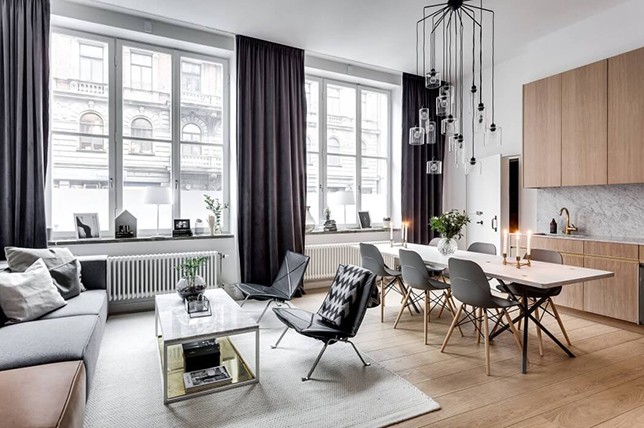 Over the last few years, the world has changed dramatically. Millennials are seen focusing less on material things and more on health and wellbeing. This is the reason minimal yet modern interior decor has become the new catchphrase. Muted tones, abstract lines and patterns, and elegant décor are what people today are more inclined towards. 
Moreover, the focus has shifted from owning things to renting them. The market is swarming with chic rental properties. The present interior décor trend also sees compact living spaces decorated artistically to exude the charm of a luxury property. The power of décor has been realized, and from interior designers to untrained design lovers, everyone is experimenting with aesthetic elevation – the job which is further made easier by online sourcing experts. 
In the coming time, expect to see a lot of aesthetically functional design spaces. Technology will also be at the center of interior design. So when you say design in the future, think automated appliances that save time and energy. 
With the COVID-19 pandemic changing the way we live, a huge focus will be on self-cleaning. Homeowners might be interested in antimicrobial materials that are self-cleaning in nature. 
The importance of multifunctional furniture will also rise in the post-COVID world. Take beds with storage space and multifunctional cabinetry, for example. In terms of aesthetics, soothing colors and natural lighting will be used to design houses as relaxation retreats. A home office will become an important part of interior design. 
Design is all about imagination and adaptation. So, wear your creative hats and let aesthetics inspire you. Happy World Interiors Day!
Arcedior is the most loved curated interior design products platform which is changing the way interior designers, architects and project owners discover and source products for their various projects.
Our user-friendly platform combines online product selection for interiors and elaborate project management along with offline sourcing support for our clients.